EDIT MAIN
Community Resources
Mahomet Helping Hands: the monthly food distribution is this Saturday, March 21, 2020 from 9:00 a.m. until 11:30 a.m. Helping Hands is located at 203 E. Adams Street in Mahomet.
Mom's Pantry: distribution of non perishable food items and personal hygiene products is Sunday March 22, 2020 from 5:00-7:00 p.m. Mom's Pantry is located in the CAIR center behind Mahomet-Seymour High School by the football field.
Mahomet Relief: this is a delivery service for essential items from IGA/Schnucks, Walgreens, or CVS, to area residents. It is being coordinated by the Visit Mahomet / Mahomet Area Chamber of Commerce. Please watch this video for more information: https://www.youtube.com/watch?fbclid=IwAR1MlhJvaliiTHaNzpXrZz8h7and4iS0I1XZ7d9Ny9lz4wmv6yHBcxvaccA&v=QATcc7dvus8&feature=youtu.be&app=desktop
Contact information: www.visitmahomet.com, (252) BULLDOG, visitmahomet@gmail.com
Village of Mahomet: https://mahomet-il.gov/index.asp?SEC=97F0537C-DF62-4CE6-9D6E-15E42528DE33&DE=7C640229-702F-4711-B4D3-EB73BFC9A554&Type=B_PR
COVID-19 & Unemployment Benefits: https://www2.illinois.gov/ides/Pages/COVID-19-and-Unemployment-Benefits.aspx
Champaign-Urbana Public Health Department: https://www.c-uphd.org/
Showing Up For Our Kids During the Outbreak: https://publichealthinsider.com/2020/03/14/showing-up-for-our-kids-during-the-outbreak/urbana-illinois-coronavirus-information.html
Supporting Individuals with Autism through Uncertain Times: https://afirm.fpg.unc.edu/sites/afirm.fpg.unc.edu/files/covid-resources/Supporting%20Individuals%20with%20Autism%20through%20Uncertian%20Times%20Full%20Packet.pdf
---
Ways to Donate
If you wish to donate in some way to help local families, here are two ways:
1) Donation times for Friday, March 20, have been cancelled. There will be other chances to donate in the near future. Donate items to Mom's Pantry from 9-noon and 5-7 p.m. on Friday, March 20, 2020.
Here is a list of items needed: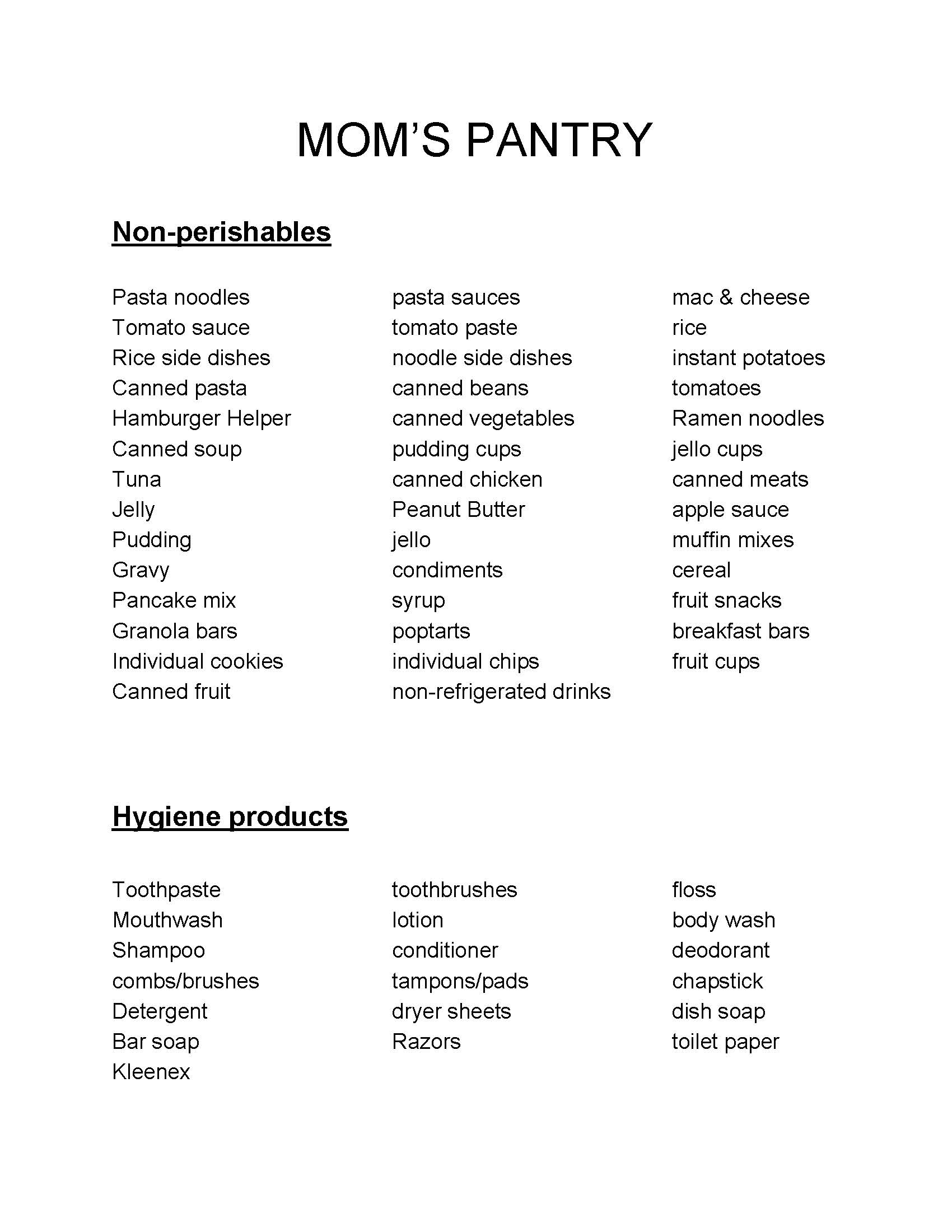 2) Donate to the Give me 5 food program at: https://mahomet.revtrak.net/lincoln-trail-give-me-5/#/list. This program provides food bags for our students in need
.